Information on Rock Gardening:
Files for Downloading
Bog garden in a container: a how-to from DVC-NARGS member Janet Novak.
Dwarf shrubs for rock gardens: a list from DVC-NARGS member Rick Ray.
Fish box trough instructions. A fish box trough, made from a stryofoam box from a supermarket fish counter, is an inexpensive and easy way to make a trough for growing rock garden plants.
Invasive plant list: plants that should not be brought to chapter plant sales.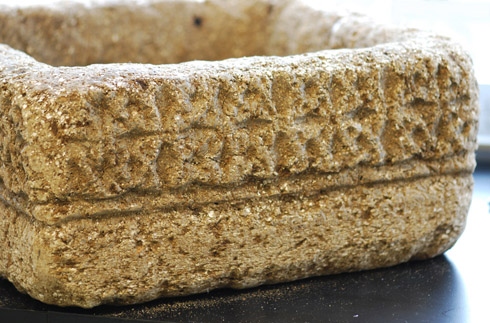 Hypertufa trough with an ornamental border, made by Rad MacFarlane. Rad described how to make troughs like this at our January, 2010 meeting. Photo by Tom Mackey.