Links
Places to Visit
Seed Starting
Germination Guide from Ontario Rock Garden and Hardy Plant Society
Seed Germination Theory and Practice, First Supplement, and Second Supplement: these invaluable books by Norman Deno are now available free online!
Garden Walk and Talk has extensive information on germination of seeds of perennials and penstemons.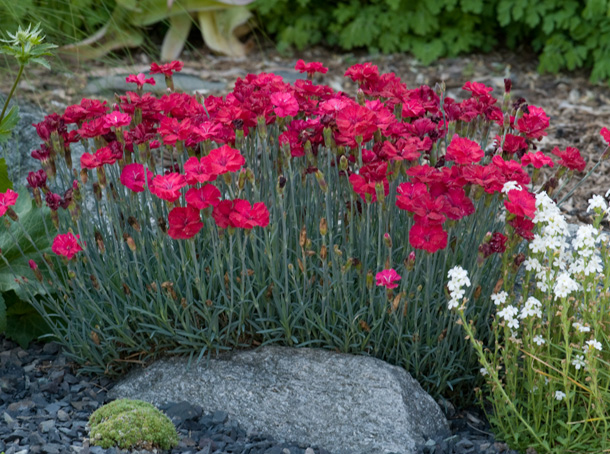 Dianthus 'Frosty Fire' offers fragrance and a long season of bloom. On the right is a white form of the fairy foxglove, Erinus alpinus. Photo by Beverly Fitts.