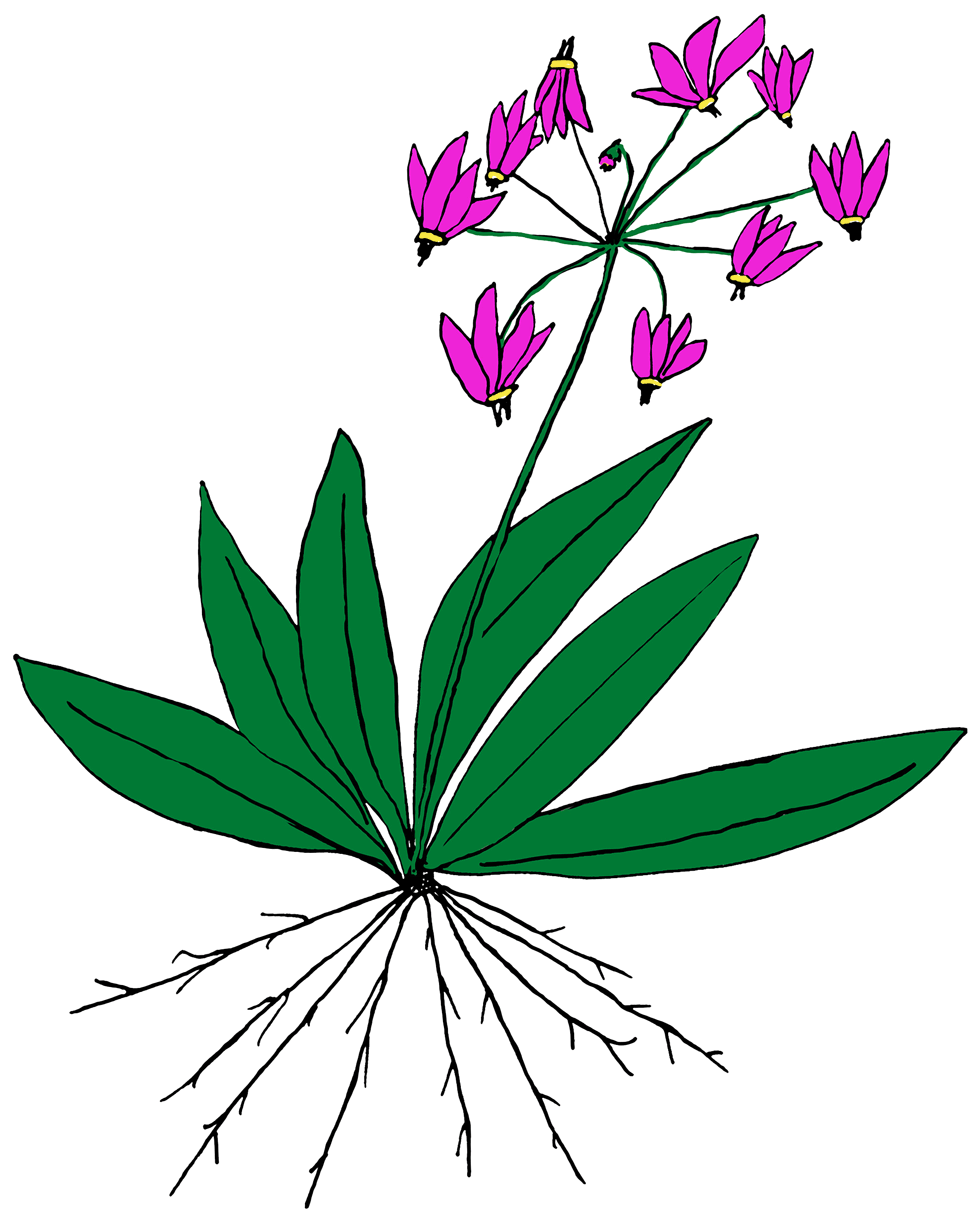 Rooted in Diversity: NARGS Study Weekend
Speakers
Keynote
Sarah Carlton
Alpine and Woodland Supervisor at St Andrews Botanic Garden
As the Alpine and Woodland Supervisor at St Andrews Botanic Garden, Sarah has responsibility for managing the Rock Garden, Woodland and Pinetum, and the Alpine Display House. She is passionate about all things Alpine (and sub-alpine!), and has worked and travelled in the Swiss Alps, China's Yunnan mountain ranges, the Russian Altai, and Kyrgyzstan. She will be presenting two lectures:
On the alpine collection at St. Andrews with a focus on some of its notable plants and the evolution of the collection
On her global travels exploring plants that grow in some of the most extreme climates.
Mini-Keynote Talks
Dr. Peter Zale
Associate Director, Conservation, Plant Breeding and Collections at Longwood Gardens
Peter Zale, Ph. D, earned his doctoral degree from The Ohio State University where he studied plant germplasm collection development, breeding, and genetics. He has participated in over 20 plant collection expeditions to countries such as: Japan, Vietnam, Myanmar, Georgia and Azerbaijan. Dr. Zale is an expert in a wide range of woody and herbaceous flora and will be sharing his passion for plants from the Caucasus, discussing why we are searching in this region for new and exciting plants.
Michael Bone
Curator of the Steppe Collection at Denver Botanic Gardens
For over 16 years Michael Bone has worked for Denver Botanic Gardens. He is one of the authors of Steppes: The Plants and Ecology of the World's Semi-arid Regions, the seminal work on plants of the steppe eco-region written in collaboration with his world-renowned peers at Denver Botanic Gardens. He will be presenting on plants of the steppes and provide tips and techniques for integrating these plants into your garden.
Focus on Our Local Roots
Gregg Tepper
Director of Horticulture of Delaware Botanic Gardens
Having worked for Mt. Cuba Center in Hockessin, Delaware and now the Director of Horticulture at the newly established Delaware Botanic Gardens, Gregg Tepper is one of the East Coast's leading experts on native plants. Gregg has also run his own design-build and estate gardening company. With his extensive knowledge of ecosystem dynamics, creativity for outstanding plant combinations, and ability to balance beauty and function, he is a sought-after lecturer. He will be presenting on the diverse and ecologically rich plant communities within the Delmarva Peninsula.
Janet Novak
Chair of Delaware Valley Chapter NARGS
Janet Novak is the current chair of DVC-NARGS and an avid gardener and local plant expert. She has traveled extensively and is a leading expert on rock garden and alpine plants. She will be presenting on the rare and unusual plants found within one of the nation's most intriguing plant communities, the Pine Barrens of New Jersey.
Mike Slater
Columnist, Reading Eagle
As a local expert on the flora of the Northeast, Mike is well known among alpine and rock garden enthusiasts as a writer, an active member with the DVC NARGS, and a staple at the Philadelphia Flower Show. In addition to being an expert on plants, Mike is also skilled and respected in the fields of entomology and ornithology. He will be presenting on the unique flora of the serpentine barrens.