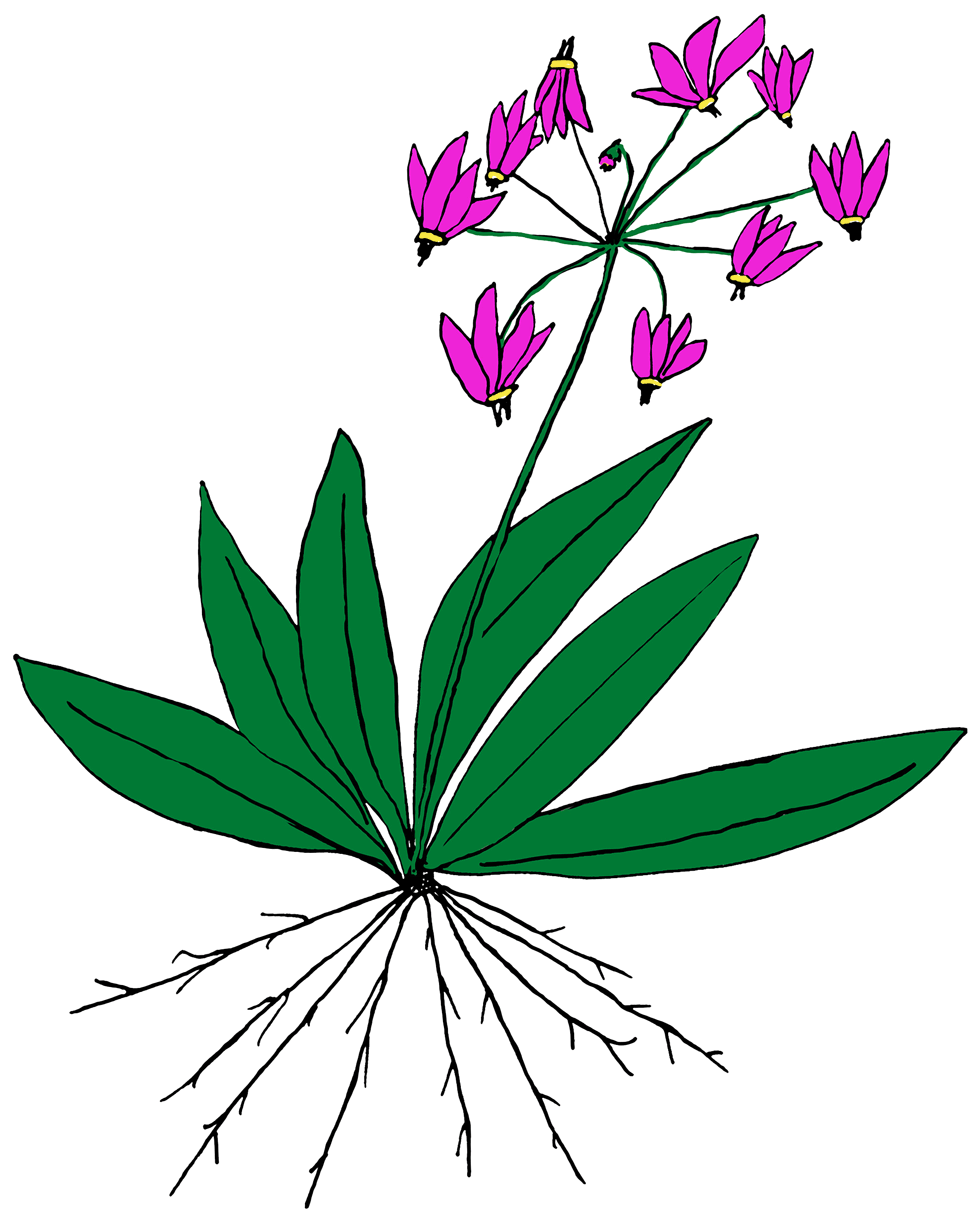 Rooted in Diversity:
NARGS Study Weekend and Pre-conference Tour, May 2-5, 2019
The Delaware Valley Chapter is pleased to host the 2019 Spring Study Weekend, May 3-5. The conference features an excellent line-up of speakers, tours, open gardens, sales, and more. There is also a separate pre-conference tour, May 2-3. Our meeting location is Frazer, Pennsylvania, about 25 miles west of Philadelphia.
Program Synopsis
Our official events begin on Friday with plant show, plant sale, book sale, dinner, and lectures. On Saturday there is breakfast and a bus trip to gardens. Later in the day we have the plant show, plant sale, happy hour, dinner, and lectures. Then on Sunday we have breakfast buffet, then the final lectures. There will also be gardens open on Friday and on Sunday afternoon.
Speakers
We are celebrating our roots in horticulture with an inquisitive look at ecosystems near and far. Local experts will show us the exciting plants that grow in the understory of our eastern temperate woodlands, in the unique pine barrens, and in marginal areas and salt marshes. Global experts will introduce rare plant communities as we circumnavigate the globe.
Garden Tours
Our Saturday bus trip has us all visiting two private gardens and one public garden:
Rad MacFarlane's garden, in Wilmington, DE, is known for its diverse rock garden, woodland plantings, and excellent large troughs, mostly made by Rad.
Wayne Guymon's garden, in Chadds Ford, PA, has a huge pond with an island, a hillside planted with thousands of hostas in colored ribbons, and countless azaleas and sun-loving perennials. It has been featured in Martha Stewart's Living.
Mt. Cuba Center is a lovely botanical garden focused on native plants of eastern US. It is also notable for its research program dedicated to identifying the best native plant varieties for the garden. At Mt. Cuba we eat our box lunches and enjoy a guided tour.
Open Gardens
Several private gardens will be open for visiting on your own on Friday (morning and early afternoon). Another set of private gardens will be open on Sunday after the meeting closes.
Plant Sale
The plant sale features these exciting vendors:
Meadowbrook Farm
Gettysburg Gardens
Bridget Wosczyna (arisaemas)
Edgewood Gardens
Rooster Ridge Pitcher Plants
Delaware Valley Chapter NARGS
Other Conference Events
Additional activities include raffles, book sale, and plant show.
Pre-Conference Tour
The pre-conference tour goes to the New Jersey Pine Barrens, Shenk's Ferry, a serpentine barrens, and other outstanding botanical sites. It will be held on May 2-3.
While you're in the area...
We are located in a hub of horticultural activity, with multiple world-class public gardens. While you are in the area, be sure to schedule time to visit some of them: Longwood Gardens, Winterthur, Chanticleer Garden, Morris Arboretum, the Scott Arboretum, Bowman's Hill Wildflower Preserve, and Bartram's Garden. Find detailed information and links for these and other sites at americasgardencapital.org
Accommodations
The conference hotel is the Sheraton Great Valley. See our Hotel Page for details.
Registration
The conference registration fee is $425 and includes all programs and meals from Friday night, May 3, to Sunday morning, May 5. The pre-conference tour fee is $190, which includes transportation, guides, and lunches. The registration deadline is March 1, 2019.